A nice and spacious Villa in minimalist modern style, with wide ambients in the basement and ground floor,
the basement have also a beautiful view of the pool like an acquarium.
In the 1st floor we have very nice and smaller rooms.
We suggest to mix modern and ancient style to furnish this majestic Villa

in order to give a confortable and outstanding atmosphere.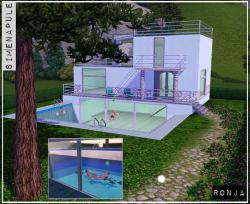 Data

Downloads
37,763
Author
Website
Created
Saturday, 17 October 2009 14:45
Created by
Changed
Wednesday, 17 July 2013 15:46
Changed by